The beams ascend toward the God, Who holds the knowledge of all lives,
So that all things behold the Sun.
Emerging up above the dark, toward the higher light we turn:
We have attained the God of Gods, The Sun itself, the highest light.
Born leaders with the attitude of a king, Leo's are considered as one of the powerful zodiac signs. They are known for their presence being felt in public through their persona. Stubborn, creative, passionate, generous, warm-hearted, self-centered, unbending, vibrant, aggressive are the common traits of a Leo.
To reflect their dominating personality through photography Theyyam art form was considered as the most suited one. Performed through ages among the gullies of Kannur, Kerala; Theyyam has been called as 'The Gods of Malabar'.
This performing art is not for the weak hearted specifically 'Kandanar Kelan'. Like a Leo the Kandanar Kelan has a heart of a roaring lion which emerges through the flames of fire. Their creative and vibrant costumes narrate the story behind the festival.
His passionate, aggressive and stubborn outlook makes him almost unstoppable from jumping into the fire. He has an unbending mind which gives him pleasure while jumping through the flames which others fear.
Like a God he showers his blessing with utmost generosity towards the people who are dumbstruck from his performance. Kandanar Kelan himself enjoys being self-Centred among the common people. He taps his feet hard on ground when people disobey him. His strong impulse towards defying death and to gain victory reflects the jungle king.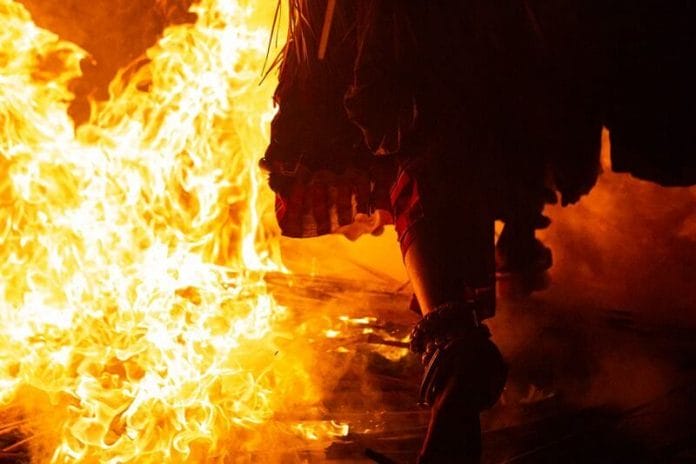 Leo – The Lion in the Cave
Rhythm – Igniting fire in the soul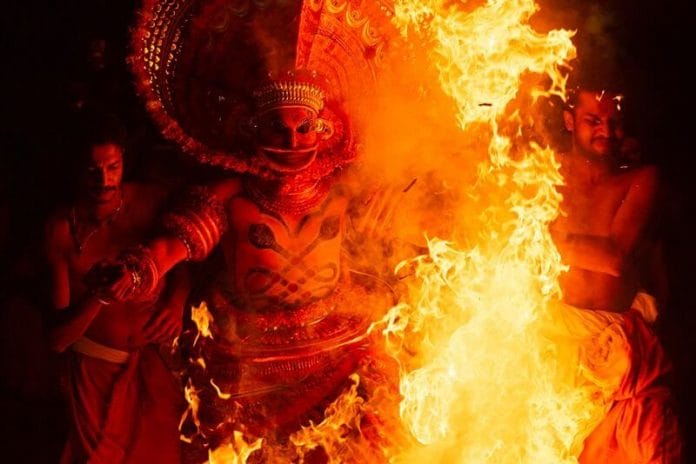 Unbending – Determined towards his actions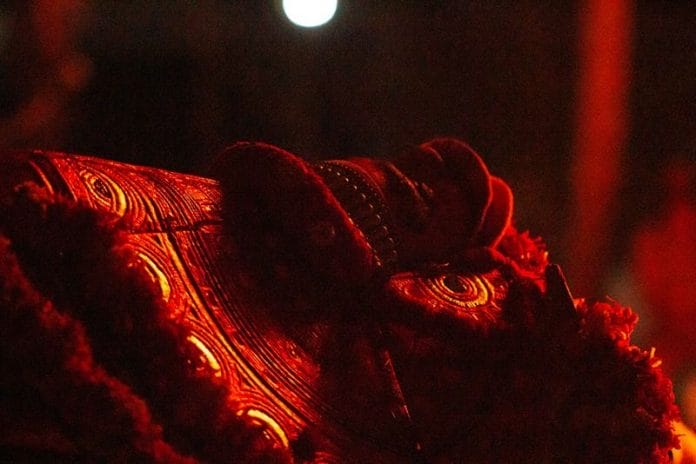 Reverence – Praising the Gods
Aggresive – Materializing from the inferno
Magnanimous – Generous toward his devotee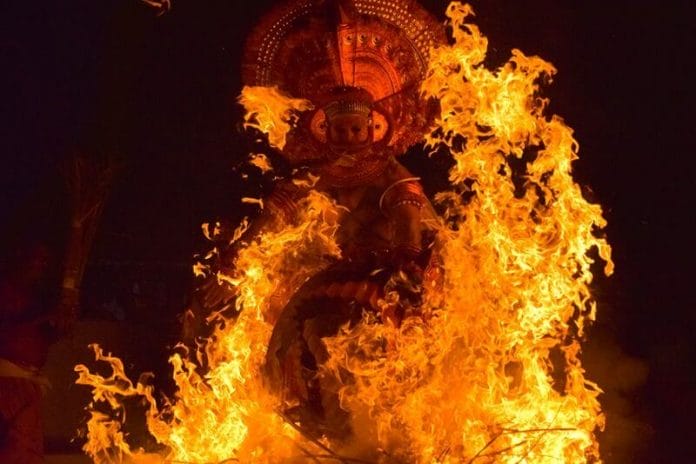 Emerge – Arising through the sea of flames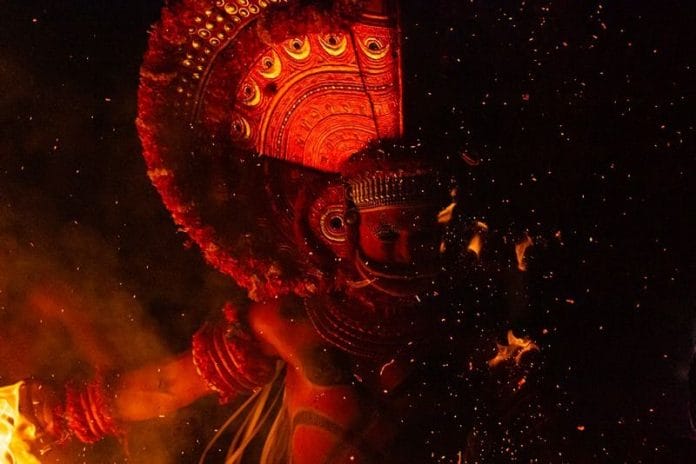 Vigorious – Thriving with divine energy
Leap – Gone over the hurdle
Numb – A walk over the flames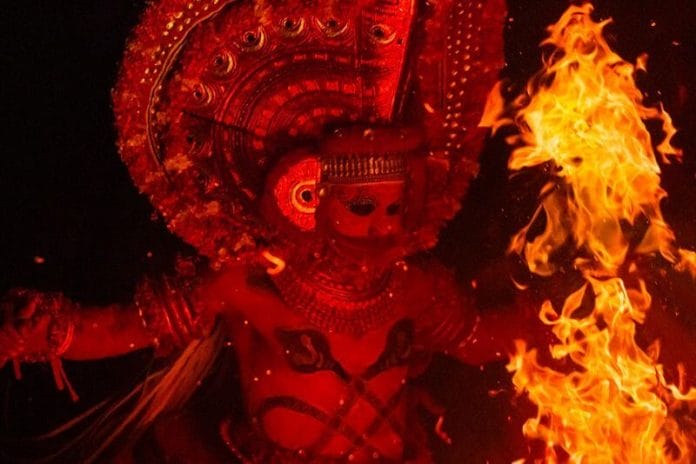 Enduring – An unforgetable experience
Copyrights:
All the photos and text in this post are copyright of Pooja Singh, Creative Hut Institute of Photography. Their reproduction, full or part, is forbidden without the explicit approval of the rightful owners.